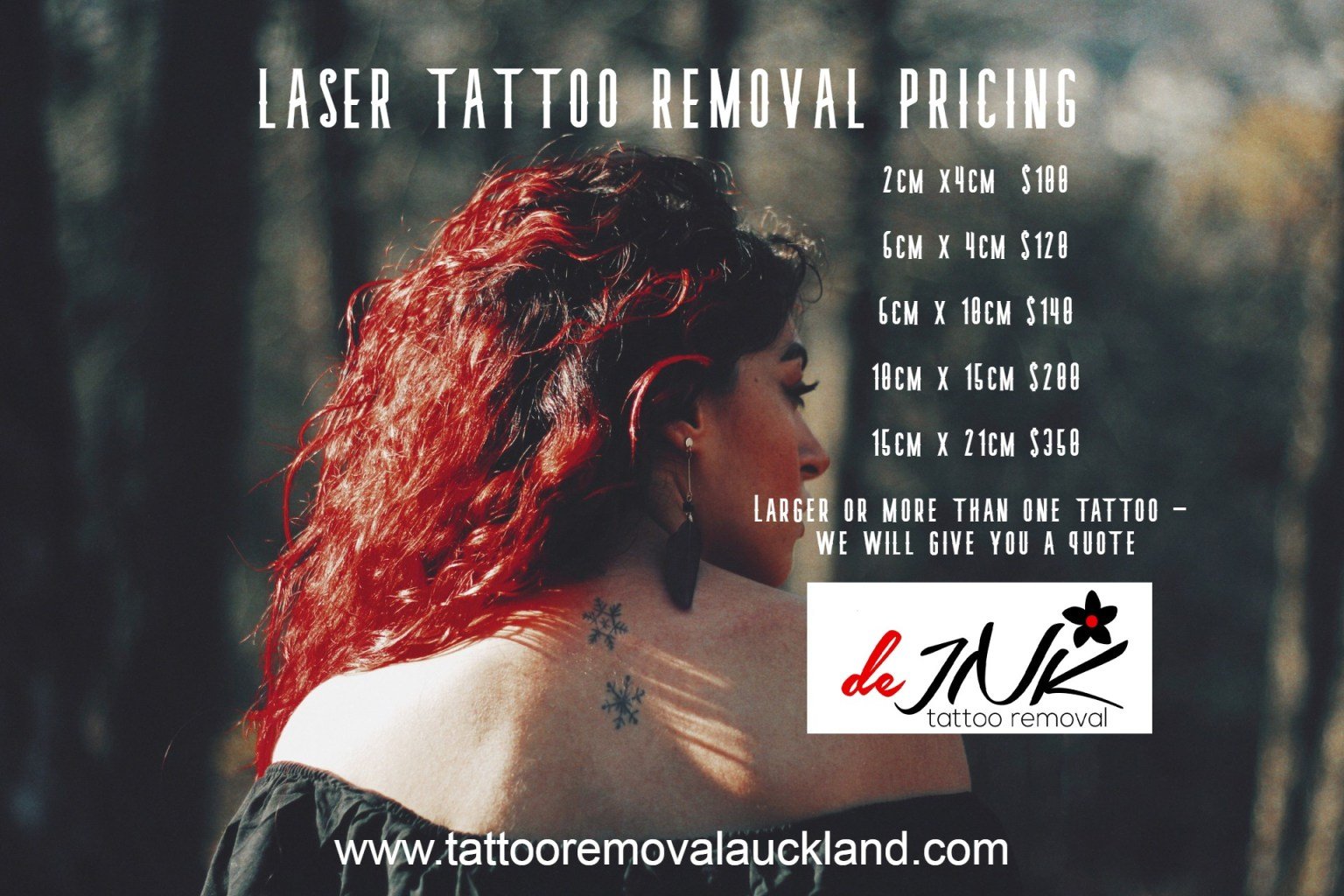 We make your laser tattoo removal treatments affordable, while still providing professional services.
Please consider when you are shopping around for cheap laser tattoo removal pricing the investment the laser operator has made in training and equipment.
Professional laser tattoo removal training is not cheap and you want someone who knows all the health and safety issues.
If your tattoo removal operator has not been trained by a licensed laser trainer then you should not use them… or if you do, the treatment should be $1!!!
The Process…
I offer free 20 minute consultations so you know what is involved and I can give you an indication of the price.
If you decide that laser tattoo removal is for you then, if we have time on the day, we can do a health and safety consultation that will take around 45 minutes. We have lots to go over so that you are sure that you understand all the issues, this includes a health and safety form to fill in that will take at least 15 minutes. If you have had some tattoo removal already then you will probably know some of what we normally talk about so that could shorten the appointment. If you change your mind at this point and dont go ahead then the charge is $50.
Included in the consultation will be either a test on the area or a full treatment, depending on your tattoo. If you decide not to go ahead with the treatment then I may not charge you but I reserve the right to decide if there will be a charge on the day.
If we are able to do the treatment at the same time as the consultation then the total cost of your appointment will be your treatment cost, depending on the size of the tattoo, and the $50 consult fee.
The cost for follow up treatments is anything from $100 to $550 depending on the size of your tattoo. Small tattoos are $100, over that we need to discuss and I will give you a quote at the initial consultation.
I do not do tattoo removal treatments more frequently than every 8 weeks. This is for health and safety reasons (which I will explain) while I understand that once you have made a decision to get your tattoo off as quickly as possible, this approach will also save you pain and money.
I have eftpos but to pay your deposit you will need to contact me for my bank account details. I also have Genoapay which you can pre-register on www.genoapay.com. The advantage of Genoapay is that you get 10 weeks interest free payments.
You are welcome to send me a photo of your tattoo via email so I can give you an estimate before you come and see me. helena@tattooremovalauckland.com
If you are thinking about laser tattoo removal but not quite ready to take the leap then join our private Facebook group where we discuss all things tattoo removal. https://www.facebook.com/groups/tattooremovalquestions/
"If you need any tattoo removal and live in Auckland – here is the place to come. Helena is so lovely, professional and knowledgeable about tattoo removal. She is super caring about your tattoo removal journey and makes sure to give you all the info you need to make an informed decision. Highly recommend!"
– Lissy